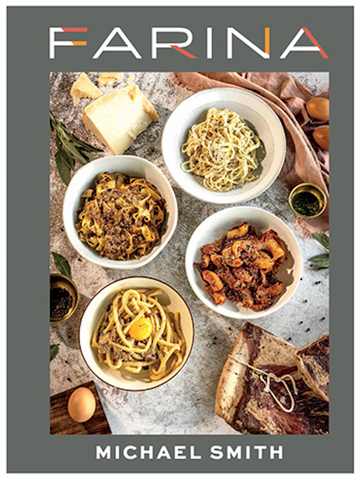 Farina - Michael Smith
---
JAMES BEARD AWARD-WINNING CHEF | Kansas City's first James Beard Award-winning chef, Michael Smith's stunning 287-page hardcover FARINA cookbook, with 82 recipes including piattini, pasta, entrees, cocktails and desserts and more, pays homage to his passion for pasta and profoundly delicious Italian food.
Richly and stunningly photographed and beautifully styled, the cookbook showcases Smith's distinctive culinary lens with recipes for piattini, insalata and soups, handcrafted pastas, seafoods and meats.
Contributing the wine commentary and pairings is Nancy Smith, Farina restaurant's general manager and wine director and Smith's business partner, wife and favorite travel companion.
---
---
---
We Also Recommend