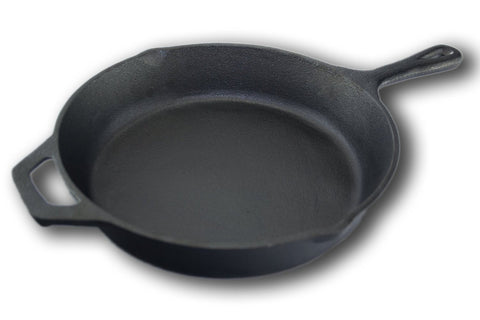 Lodge Cast-Iron Skillets
---
As the only full line of American-made cast-iron cookware, Lodge boasts quality that has been unmatched for more than a century. Even heating, a natural easy-release finish, versatility and durability are the hallmarks of Lodge cookware.
This skillet is versatile - it can cook bacon, eggs, potatoes, cornbread and even desserts. It can be used on stovetop or oven.
Seasoned cast iron lasts a lifetime. It hand washes easily after use. Dry after washing (no soap necessary because of the high heat) and rub with a light coat of vegetable oil to naturally season.

 
---
---
---
We Also Recommend