News — Wishlists
Posted by Customer Support on
Dear Friends, One of my favorite things to do in the summertime is to make a Hummingbird Cake. I channel the vivid memory of my Grandmother Anna's cheery oilcloth covered kitchen table simply set with a beautiful cake stand and colored glass cake plates. I am constantly using my own beautiful Mosser Glass cake stands not only for memory-making cakes but for displaying fresh market vegetables or to make an abundant cheese tray more interesting and multi-leveled.  The Mosser Glass Company  in Cambridge Ohio produces some of the finest American classic cake stands, glassware and dinnerware reminiscent of a simpler...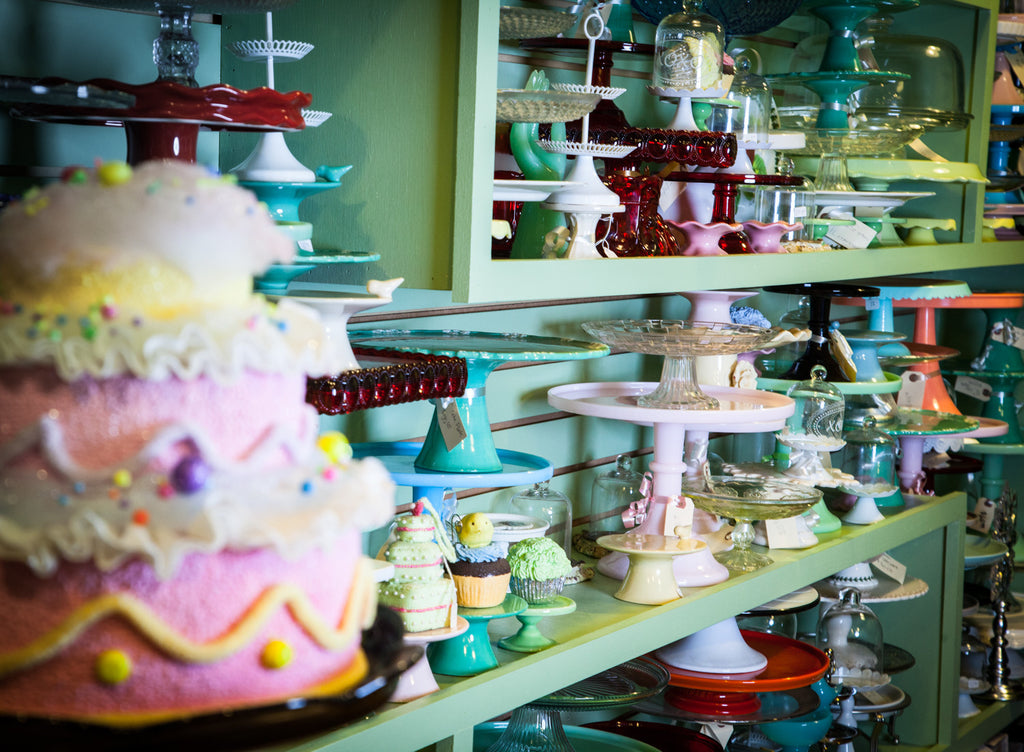 Posted by Louise Meyers on
"When one of my six children ask me, "Mom, what would you like for Christmas?" I usually give them the same answer I've given them for years- "Oh honey, maybe just some nail polish, earrings or how about going to church and breakfast?" I am thinking of making a wishlist with these wants and I am also thinking about adding some new things.   Sound silly? Not really. When you give someone a list it often cuts through the hassle and guesswork and you can focus on what is important- PRECIOUS TIME spent with each other. Lately, Pryde's customers have...