News — Wedding Registry
Posted by Customer Support on
Dear Friends, One of my favorite things to do in the summertime is to make a Hummingbird Cake. I channel the vivid memory of my Grandmother Anna's cheery oilcloth covered kitchen table simply set with a beautiful cake stand and colored glass cake plates. I am constantly using my own beautiful Mosser Glass cake stands not only for memory-making cakes but for displaying fresh market vegetables or to make an abundant cheese tray more interesting and multi-leveled.  The Mosser Glass Company  in Cambridge Ohio produces some of the finest American classic cake stands, glassware and dinnerware reminiscent of a simpler...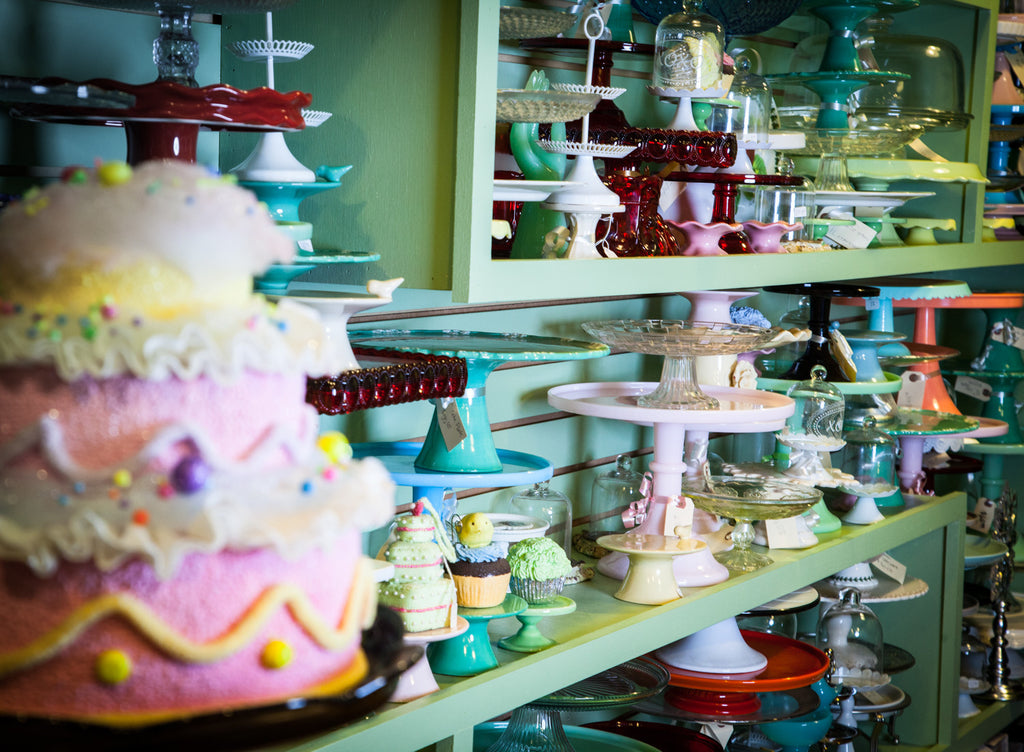 Posted by Stephanie Revell on
In honor of Valentine's Day and the fact that WE LOVE WEDDINGS, we want to share with you some of the amazing weddings we have been lucky enough to be apart of. Registering at Pryde's has been a tradition in Kansas City since our store opened in 1968. We love being involved so intimately in the lives of couples during the happiest (and sometimes, most stressful) times as they "create a home." We've asked some of our couples to share their stories with us and YOU! We hope you smile as you read their love stories!! May it be on on a mountain top...